Is there a point to my life?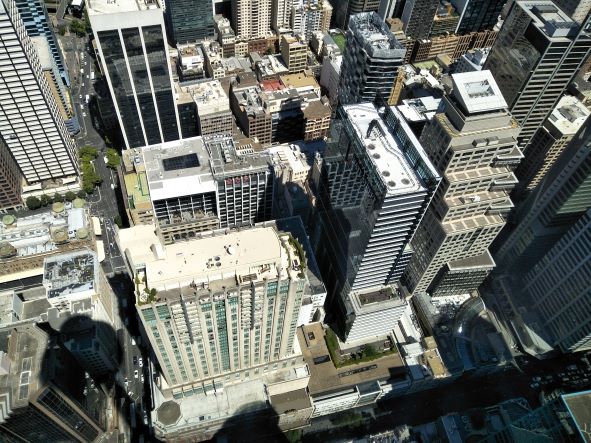 What's the point? That's the question I asked myself while I was vacuuming the lounge room just as a horde of people arrived to trample dirt into the carpet.
What's the point of carefully wrapping up Christmas presents, with fine detail and ribbon, just for them to get ripped to pieces?
We all ask 'what is the point?' sometimes.
Emily Esfahani Smith, an author, gave a TED talk a couple of years ago.
In the TED Talk, Smith says that she used to think that the purpose of life was pursuing happiness.
And awhile ago, everyone thought that the path to happiness was success. So she searched for that ideal job. That perfect boyfriend. The beautiful apartment.
However, instead of feeling fulfilled, she says she felt anxious and adrift. Smith points out that the data shows that chasing happiness can make people unhappy.
There is an emptiness that is eating away at people. And sooner or later, we all begin to wonder 'is this all there is?' Smith realised that the reason that people sense this despair, isn't that they have a lack of happiness, it's that they have a lack of meaning in life.
Sammy J, the Australian comedian, was asked 'what is the meaning of life?' in a video a couple of years ago.
He says, "…The meaning of life? I've got no idea. Maybe there isn't one? But that doesn't mean your life can't have meaning. In fact, actual science says that people who believe that their life has meaning or purpose are more likely to experience positive emotions like love, contentment and compassion."
Another comedian, Stephen Fry says, "…Meaning isn't something out there to be discovered it's something that we create with our own lives.
Although the universe was not created for us, we're all connected to something bigger than ourselves, whether it's family or community, idea or cause, traditions from the past, or the natural world. There is not one big meaning of life, but many different meanings of life.
Each one of us is unique….The way to find meaning in life is to get on and live is as fully and as well as we can."
So yes, according to these people, you can find meaning and purpose in life. You can find meaning in being a good parent. You can find your purpose in caring for a sick relative. You can find your purpose in making a difference through your work. According to this view, you need to go out and make your own meaning. However, I want to suggest we can't escape the bigger question.
Is there actually a bigger meaning, a bigger story, a bigger point to it all? Is there more to it?
Christianity agrees that you can find meaning in things like career, friendships, helping out with your grandkids, creating a beautiful garden. However, in the end, all of this really only makes sense in relation to God.
In the Bible, God tells us that the point of life is to live for his glory, in Jesus, by the Holy Spirit.
You see this in the life of the Apostle Paul.
In Philippians chapter 1, we see the Apostle Paul writing from prison. He's been locked up for preaching about Jesus. And in verse 20, of chapter 1, we see Paul getting at the big question of the point of life.
Paul writes in verse 20, "I eagerly expect and hope that I will in no way be ashamed, but will have sufficient courage so that now as always Christ will be exalted in my body, whether by life or by death."
Though Paul was in this dire situation with an unknown future before him, death was a real possibility, yet he still has an underlying foundation and motivation. It's that "Christ will be exalted in his body, whether by life or by death."
Whatever happens to Paul, he wants to see Jesus magnified and he look great before others. Paul's supreme motivation is to lift up Jesus. To honour Christ. To see Christ exalted in his body.
For he knows what God has done for him in Jesus. He has been saved by Jesus, from the guilt and penalty of his sins. He has eternal life, life that is beyond death. Even suffering can't take Christ away. And so, this orients everything for Paul. Christ is the point of his life.
Across the scriptures we see that God has created us as human beings, with an underlying meaning and purpose.
Our greatest purpose is, in the words of the Westminster Shorter Catechism, to "glorify God and to enjoy him forever."
That's our chief purpose, our greatest end, as human beings.
Isaiah 43:6 shows us this. It says… "I will say to the north, Give up, and to the south, Do not withhold; bring my sons from afar and my daughters from the end of the earth, everyone who is called by my name, whom I created for my glory, whom I formed and made."
It's not as though God needed human beings, he's God after all, and yet he made us to know him, for a relationship with him.
As Isaiah 43 says, God created us for his glory.
1 Chronicles 16:26 calls us to "ascribe to the LORD the glory due his name"
We're to magnify, honour, lift up God, in all things, because it's his due.
Romans 11:36 says "For from him and through him and to him are all things. To him be glory forever. Amen."
1 Peter 4:11 says "whoever speaks, as one who speaks oracles of God; whoever serves, as one who serves by the strength God supplies – in order that in everything God may be glorified through Jesus Christ."
And 1 Corinthians 10:31 sums it up well " So, whether you eat or drink, or whatever you do, do all to the glory of God."
Why did God make us? So that, in everything, we might do it all for God's glory.
God made us to live for him, in every way, in every part of life.
And the good news is Jesus did this perfectly, what we were unable to do, so that in him we can and get to give God glory as well.