Community Groups – Grace Church Launceston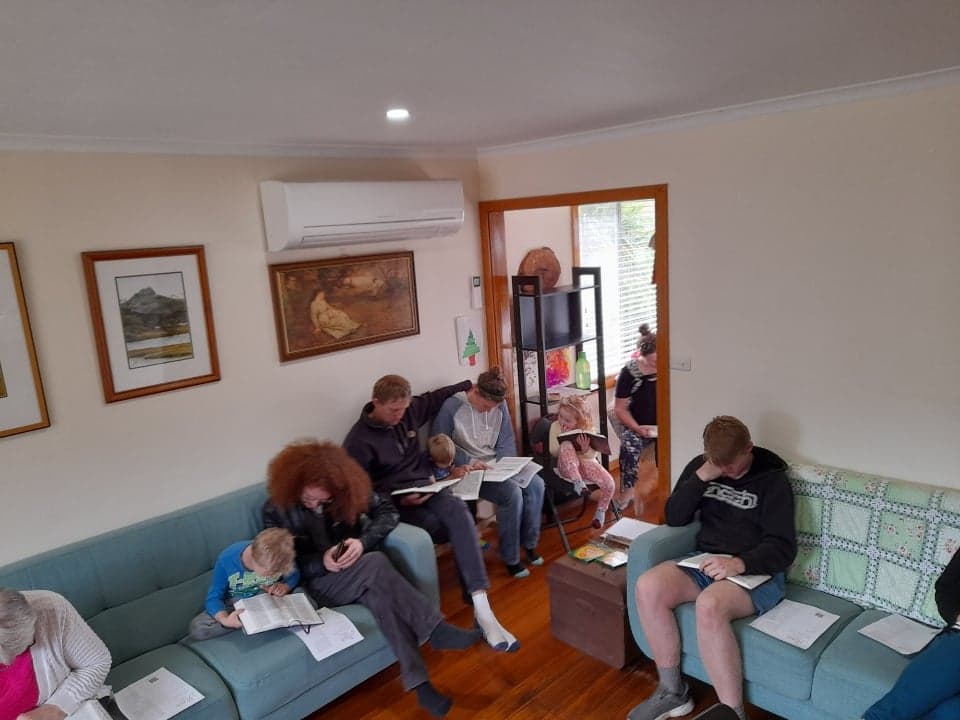 We want to be a loving, caring, gospel shaped church.
Community Groups are small groups of people which exist to help with that. We want to help each other glorify God, whatever that looks like, in the Monday to Friday (Saturday) parts of life. Our groups meet at different times during the week. We also have a group for young adults.
Community Groups are focused on the gospel, prayer, and community. When the groups meet we will usually have a Bible study and a time of prayer. Every few weeks we get together to hang out over food or a fun activity.
We'd love for you to come along and get involved. If you'd like to find out more, please get in touch.