Grace Presbyterian Church Launceston will be an unashamedly Bible believing church. We believe that Launceston needs more Bible believing churches. We'd love to see many more churches planted which teach, study, and preach the Bible. We want to be Bible people, and we'd love for many more people to read it. Why is this important? There are whole number of reasons. Here are a few: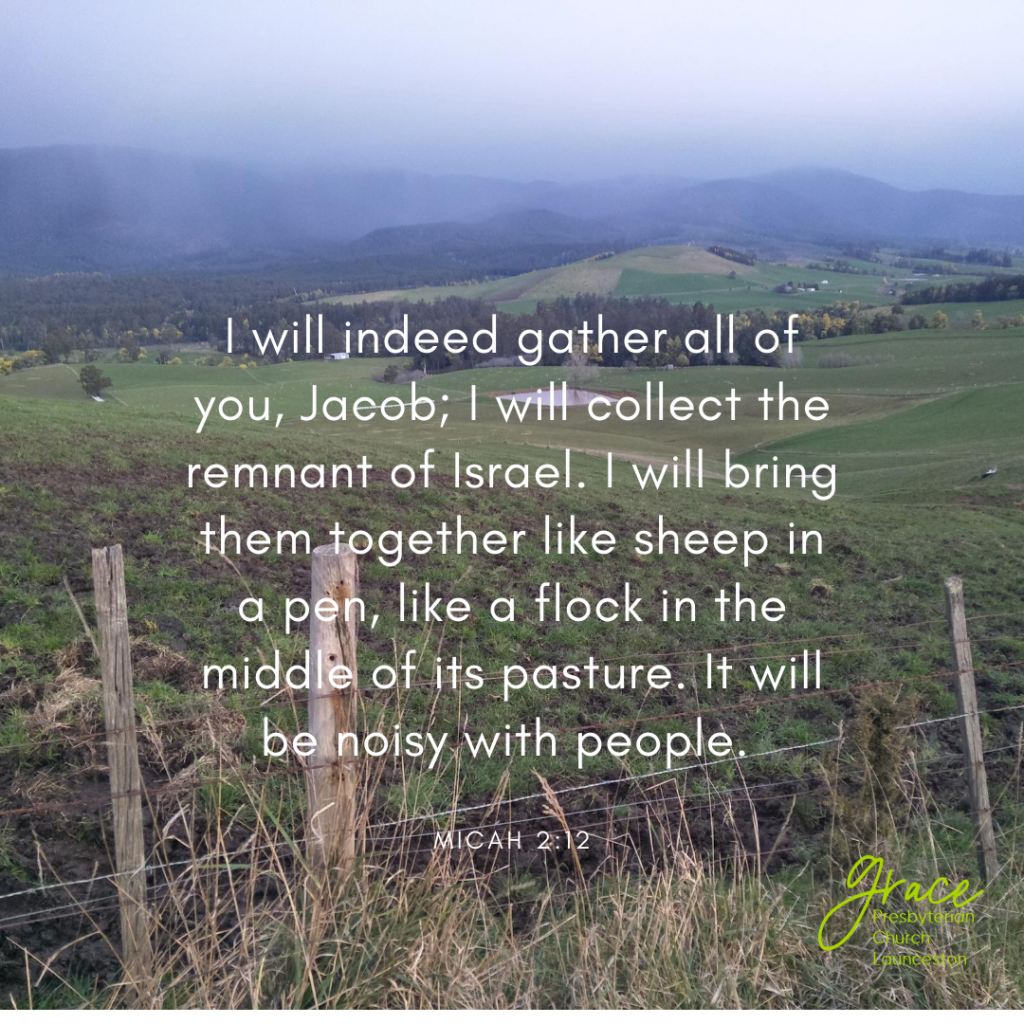 1.The Bible is the Word of God written down. When you pick up a Bible, or open one on a phone app, you'll find that it's made up of sixty six different books. These books are grouped into the Old Testament and the New Testament. They were written by different people, across many centuries, in different contexts, and in two main languages. As Christians we believe that the whole bible is God's word. It's divinely inspired and without any error.
2. The Bible is the highest authority. There are many lesser authorities in our lives, but the Bible is the greatest and ultimate authority. It's not merely an ancient text, but holy scripture. We are to believe what God says, this means not being selective about the bits we like, but instead believing everything it teaches. We are to listen, read, hear, obey and live out what God tells us in the Bible.
3. The Bible tells us what we most need to know. In the Bible, God reveals to us who he is. He is one God in three persons (Father, Son and Holy Spirit). The Bible speaks about who we are as human beings, part of God's good creation yet fallen creatures in sin. The Bible shows us the way to know and be restored to God. The only way to know the Father is through the incredible gift of his Son, Jesus, by the gracious work of the Holy Spirit. The Bible shows us that God is going to restore us, and his broken creation, and his people will be with him forever. The Bible is about the gospel of God's grace (amoung many other wonderful things!).
These are just a few points of why we're a group of unashamed Bible believing people. We are praying that God's word, the Bible, would be at the very core of what this church plant is all about.
Get in touch if you want to find out what we believe about God's word. Send us a message on facebook, we'd love to catch up and read the Bible with you!