Our Vision – Grace Church Launceston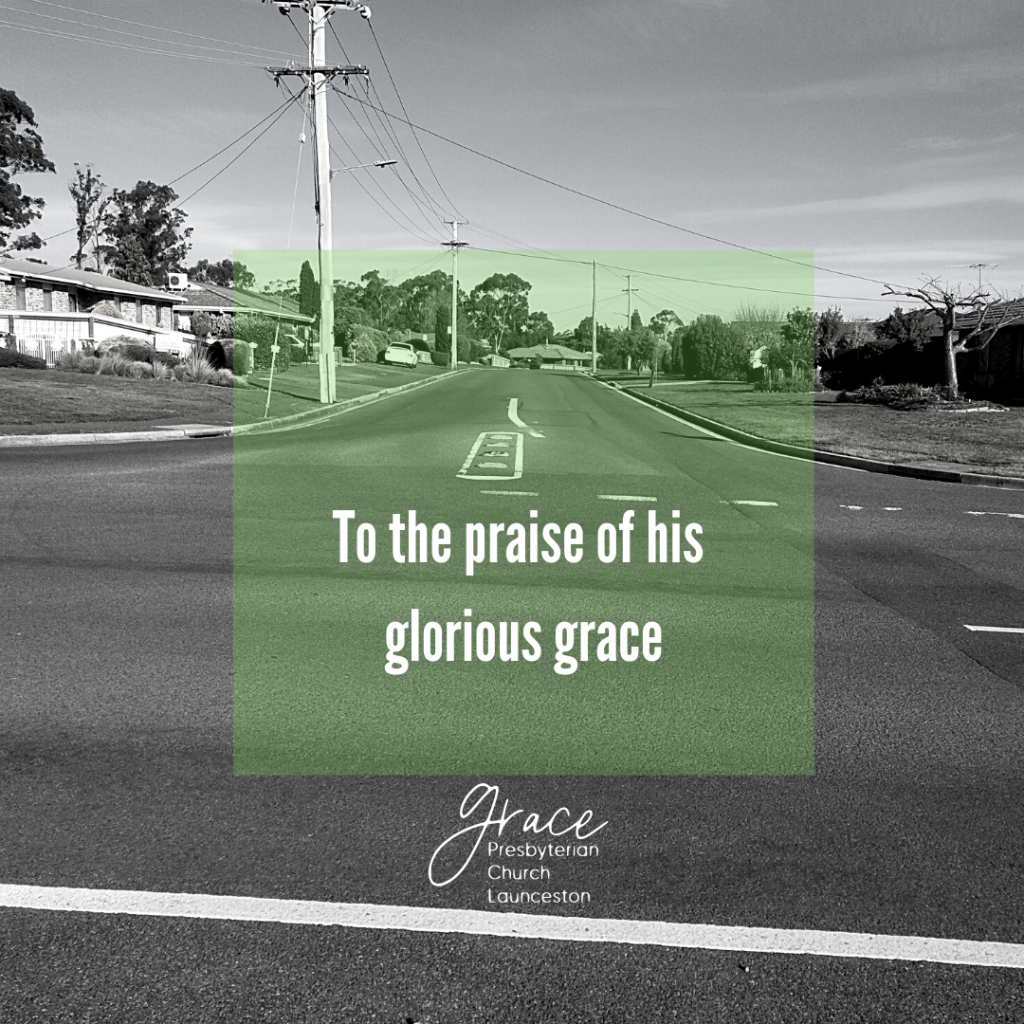 Church isn't about success, money, the number of people involved, or anything like that.
Church is all about God and his grace. The Triune God calls people to know him in Jesus Christ by the Holy Spirit. Our vision is that we'd be a church which praises God for his glorious grace (Ephesians 1:6).
It's our prayer that we'd be a part of what God is doing here in Tassie.
What do we hope to become?
Our hope and prayer is that, by God's grace, many people of all ages and backgrounds come know the grace of God in Christ. We hope to be a church which worships him, grows together and witnesses to him in word and deed in every part of life. We want to love and serve Hadspen, the south west suburbs of Launceston, and nearby towns. All to the praise of his glorious grace (Ephesians 1:6).
Worshipping God: We want to respond to God's wonderful grace to us in Jesus by being a people who live for him. The worship of God is the goal of our lives now and forever. This will be expressed in every part of life. However, this culminates as the church gathers to worship God on Sundays: Trinitarian, Christ exalting, joy filled, biblically based worship.
Growing together: By God's grace, we hope to become a group of people who God are growing together in Jesus and growing more like Jesus. We want to demonstrate a growing love for God and for each other. We aim to become a church which is always learning what it means to trust and obey Jesus in every area of our lives.
Witnessing to Christ: Our prayer is that we will witness to God's grace in Christ in word and deed. Our goal is that we would be a church which preaches Jesus and makes disciples of him. We hope to be a church which reflects God's lavish generosity by serving and loving the wider community. We desire to witness to and serve Jesus in our vocations, workplaces, relationships, education, and recreation.